Grand Re-Opening Announcement
The Hagerstown Roundhouse Museum is excited to finally announce our Grand Re-Opening on July 2nd, 2021. To celebrate this occasion we will be hosting a limited "Railroad Heritage Days" at the museum on July 2nd, 3rd & 4th from 1 pm-5 pm.
Over the past 15 months, our volunteers have been hard at work to improve the museum. We will be premiering our new N scale layout alongside our improved 2 Rail O Scale layout, 2 HO layouts, our 3 Rail O Scale layouts which include, Children's layout, Midwood Layout, and everyone's favorite the Winter Wonderland layout. We will also be opening some of our outside rolling stock for tours. Please join us on this special occasion. Normal admission prices will apply.
The museum would like to thank everyone for their patience during this trying time. In an effort to operate in a safe manner for all we would request masks be worn inside and social distancing be maintained.

Welcome Aboard!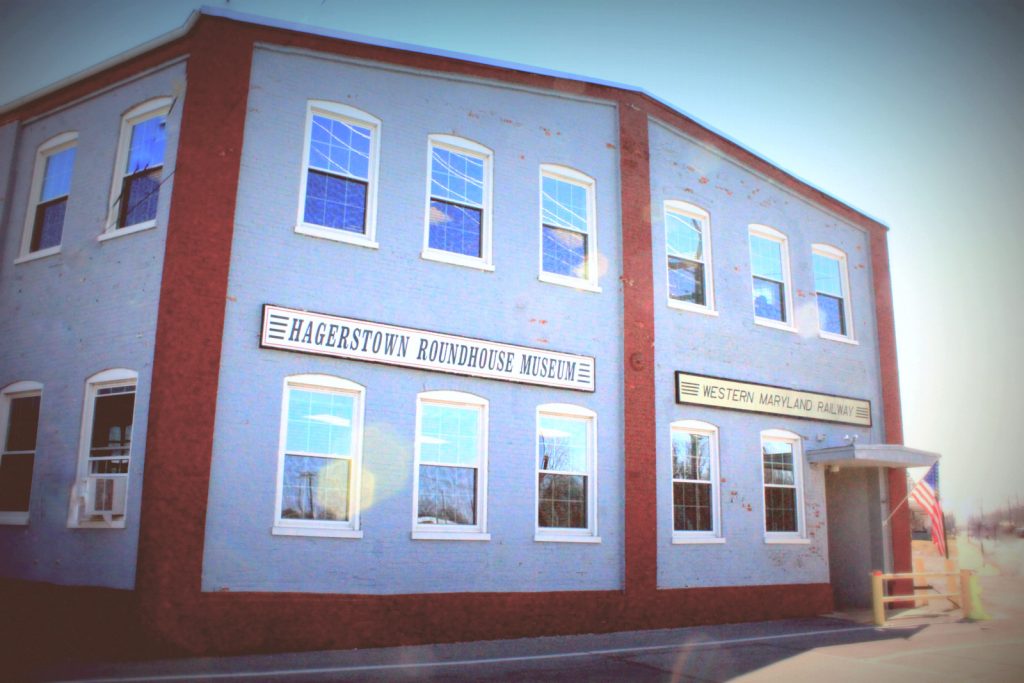 Contact Hagerstown Roundhouse Museum.
The Hagerstown Roundhouse Museum is dedicated to promoting a public understanding of railroad-related activities in Hagerstown, Maryland. This is accomplished through the efforts of restoration, preservation, entertainment, and education. The principal goals of the museum include:

Preservation and restoration of the historic railway equipment, including steam and diesel locomotives, passenger cars, freight cars, and other rolling stock.
Preservation of the Hagerstown Roundhouse legacy, bringing awareness to its history, operations, landmark events, and employees.
Public education as to the energy efficiency and ongoing value of rail transport.
Public enjoyment of railroading through exhibits, trips, lectures, and other media.
Funding has been provided to the Hagerstown Roundhouse Museum from Maryland Humanities and the National Endowment for the Humanities (NEH) as part of the 2020 Coronavirus Aid, Relief and Economic Security (CARES) Act of 2020