Closure Announcement
Due to the ongoing Coronavirus COVID-19 Pandemic the Hagerstown Roundhouse Museum will be closed until further notice. The Board of Directors & Officers have extended the closure indefinitely due to the unprecedented nature of this event. Our 1st priority is to protect the health & safety of our members & visitors. Please follow the guidance of local & federal officials during this time. Governor Larry Hogan, Maryland Emergency Management Agency (MEMA) & the CDC.

Welcome Aboard!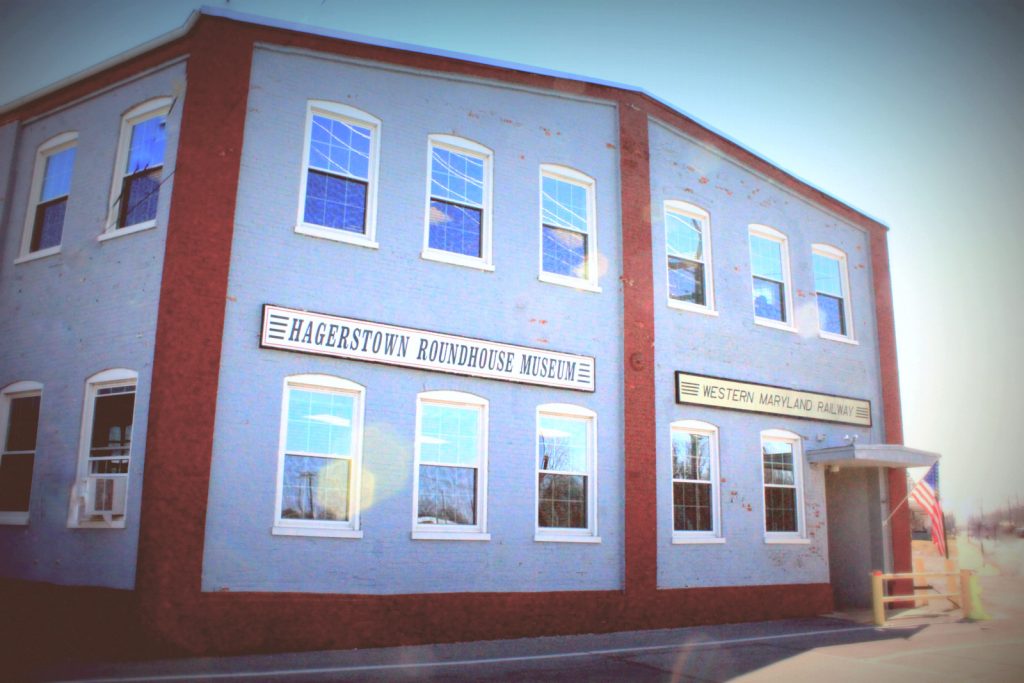 Contact Hagerstown Roundhouse Museum.
The Hagerstown Roundhouse Museum is dedicated to promoting a public understanding of railroad-related activities in Hagerstown, Maryland. This is accomplished through the efforts of restoration, preservation, entertainment, and education. The principal goals of the museum include:

Preservation and restoration of the historic railway equipment, including steam and diesel locomotives, passenger cars, freight cars, and other rolling stock.
Preservation of the Hagerstown Roundhouse legacy, bringing awareness to its history, operations, landmark events, and employees.
Public education as to the energy efficiency and ongoing value of rail transport.
Public enjoyment of railroading through exhibits, trips, lectures, and other media.
Funding has been provided to the Hagerstown Roundhouse Museum from Maryland Humanities and the National Endowment for the Humanities (NEH) as part of the 2020 Coronavirus Aid, Relief and Economic Security (CARES) Act of 2020