Christmas At The Roundhouse has returned. Fridays, Saturdays & Sundays 12 pm – 4 pm. starting November 19, 2021, thru January 30, 2022.
Open extra days on December 27, 28, 29 & 30
The museum will be closed on December 24, 25 & 26 & December 31 & January 1.
Welcome Aboard!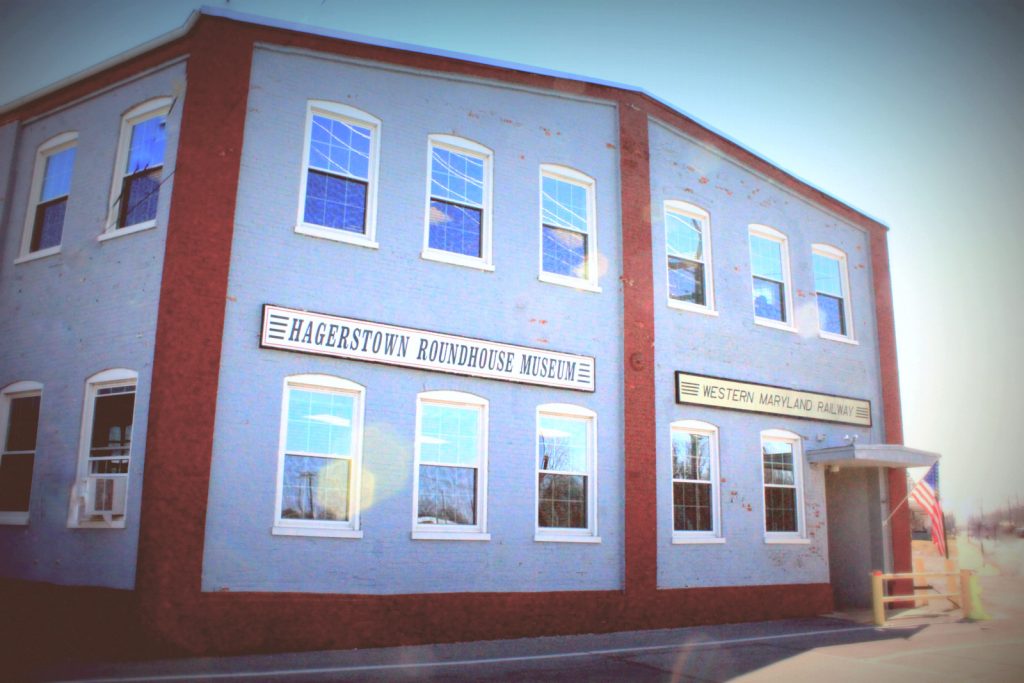 Contact Hagerstown Roundhouse Museum.
The Hagerstown Roundhouse Museum is dedicated to promoting a public understanding of railroad-related activities in Hagerstown, Maryland. This is accomplished through the efforts of restoration, preservation, entertainment, and education. The principal goals of the museum include:

Preservation and restoration of the historic railway equipment, including steam and diesel locomotives, passenger cars, freight cars, and other rolling stock.
Preservation of the Hagerstown Roundhouse legacy, bringing awareness to its history, operations, landmark events, and employees.
Public education as to the energy efficiency and ongoing value of rail transport.
Public enjoyment of railroading through exhibits, trips, lectures, and other media.
Closures:
Inclement Weather Policy:  We are closed when the Snow Emergency Plan is in effect for Washington County.  To see if the plan is in effect, please check the following websites:
Funding has been provided to the Hagerstown Roundhouse Museum from Maryland Humanities and the National Endowment for the Humanities (NEH) as part of the 2020 Coronavirus Aid, Relief and Economic Security (CARES) Act of 2020